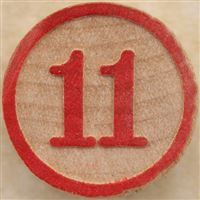 This website started 16 years ago and 5 years after that I started writing at least one blog post per week day. The site has never grown huge but it's a fun way to communicate with friends and family and it's cool to have a fairly detailed account of my life over this time. Sometimes I wonder what it would be like if any of my ancestors had done something like this. Will Elijah or later descendants read through this mess of posts?
To celebrate this anniversary, I have a small giveaway. Two randomly selected readers will get coupons for a free on-demand movie from Comcast. I know, wild and crazy huge prizes, right? Send me an email or use the contact form with the subject "FREE STUFF" and be sure to include your email address so I know how to contact you. Good luck!
Contest ends 8/2/2012 11:59PM Pacific Time. Full contest rules are available at this link.