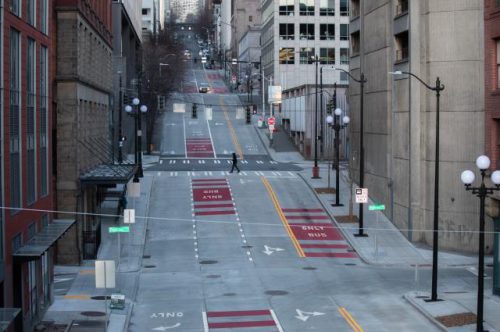 Three years ago, our family went into lockdown, not knowing what COVID would mean for the future. After three years, life does seem to be returning more to normal. Through a combination of vaccines, immunity from previous infections, and better treatment options, the death rate is falling. The media is tired of talking about it, and I've had multiple people tell me that COVID is over.
While things are certainly better than they were, it's still killing ~2500 people per week in the US. That's an improvement from where we were, and it has been holding steady in that range for a few months. But even at that rate, it is still the 7th biggest killer in the US ahead of diabetes and Alzheimer's. Higher vaccination rates, more home testing, and isolating when sick could save around 100,000 lives per year. How many lives could we save if people know that COVID is still killing this many people? Would they care?
We had a chance at getting people to care when there was a personal threat, but how do we get people to make sacrifices to help someone else? This challenge isn't unique to COVID. With other global threats like our changing climate, we have an idea of which activities are making things worse, but how do we get people to make a financial or lifestyle change for results that won't show up for a few decades? The real solutions seem to work around the need for individuals to make sacrifices, but will we find something like that for COVID?
Long term, I think we solve these types of problems by educating the next generation to do a better job of consuming information. I've been very happy to see Elijah's school teaching how to differentiate facts from opinions, look for supporting evidence, and identify experts. A population with those kinds of habits would hopefully have a better response to situations like this in the future.
For now, we have to work with the tools at our disposal. The good news is that compared to the original lockdown, these tools are pretty easy to use:
If you haven't gotten the updated vaccine shot that came out last fall, get it.
If you are sick, take a COVID test every couple days until you're better. You get 8 free per month with most insurance plans.
If you get COVID, follow the guidelines and isolate.
For a mix of social and scientific reasons, it looks like COVID is here to stay, and while we don't need to stay locked up in our houses, we also can't ignore the continued impacts.