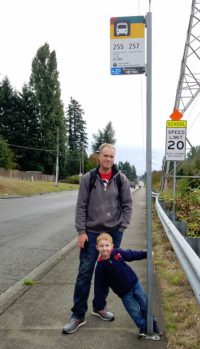 Aside from the campus bus service while I was at Purdue, I've never lived close to convenient public transport until I moved into our current house. All I have to do is walk up to the stop light and I can hop on the 255 bus that takes me all the way, non-stop, to downtown Seattle. It's like the bus route was designed for us. It stops at the Kirkland waterfront and the Kirkland train store before making its way across I-90 to Pike Place Market and and Pioneer Square. We don't use the bus a lot, but wow, that's a pretty convenient one.
Unfortunately it sounds like that's going to change when they redesign the bus routes. If you live on the east side, there's a survey to fill out so you can share your thoughts on the changes.
Thankfully I already have a general ban on going into Seattle and this helps to enforce it.