We still have a set of Motorola FRS radios that I got about 15 years ago. Elijah and his friends like to play with them, but the volume knob comes off easily. Sure enough, one of the knobs got lost last summer. When it happened, I thought, "If I had a 3D printer, I could make a new one." Well now I have a 3D printer so I decided to give it a shot. There was an existing model on Thingiverse, but it was the wrong shape for my radio.
I'm a Fusion 360 newbie but I've been through I Like To Make Stuff's excellent Fusion 360 For Makers class twice. It was time to try a design from scratch with no tutorial. It took me about 45 minutes and I'm sure that I did a lot of things the "wrong" way, but in the end, I had a model that looked pretty close to the original. I set everything up with parameters using measurements from my calipers so that if it didn't fit quite right, I could just adjust the parameters and quickly change the model. The image below is an upside down view since that's the part that actual matters the most. The only thing that I didn't match from the original was the curved slope as it rises from the base to the top. I tried to do that a few different ways but gave up for now as it doesn't make any functional difference.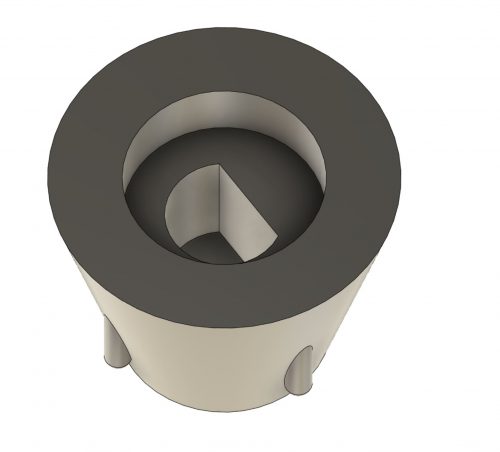 It took about 25 minutes to print and I figured I'd have to go through a few iterations to get it to fit correctly, but to my shock, it fit perfectly the first time! It is very snug so it won't be coming off by accident. In fact, it was so good that I printed a second one to replace the knob on the other radio too.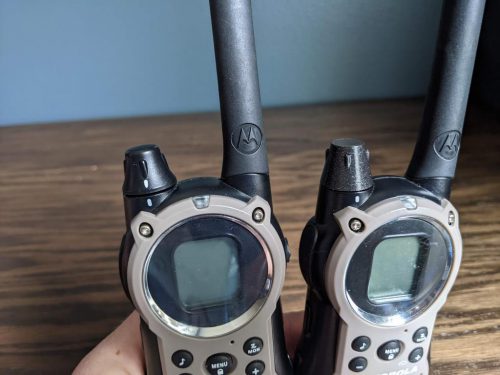 That image shows the original knob on the left and the printed knob on the right. It felt so good to go from idea to physical object in an hour or two! I even uploaded the model to Thingiverse: https://www.thingiverse.com/thing:5316963. I've found so many fun things to use there, I feel good contributing a bit too.