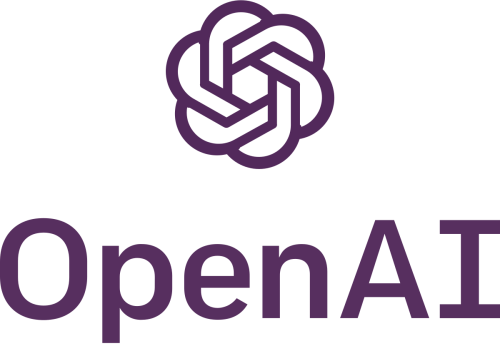 I'm going to assume by now that you've heard about ChatGPT, but as a quick intro in case you haven't, it's a conversational artificial intelligence. Where you might ask a regular search engine to find facts for you, ChatGPT can answer a lot more why/how questions or even create things from scratch. I recommend that you log into it and play with it a for a while to get your own glimpse of what it is capable of. The responses it gives are incredible. Here are some examples:
"I like Mexican food. Make a meal plan for this week." It replied with a nicely formatted list of breakfast, lunch, and dinner ideas, including side dishes. I followed that up with "Give me a shopping list for that meal plan" and it provided that too.
"Write a sermon on Matthew 11." I did that after coming home from listening to Pastor Erich give a sermon on the same verses. While Pastor Erich's was better, ChatGPT did an incredible job of summarizing the text and then giving three Biblical takeaways to apply to your own life.
"Write a rap about brussel sprouts in the style of Flava Flav." The result probably won't win any Grammy's but my favorite line was "They're the ultimate in healthy snacks and they'll put a pep in your step, no need for caffeine or crack."
"Explain orbital mechanics to me like I'm 5." I'm pretty confident that I could have read this to a five year old and they would get the basics.
"I want to destabilize western culture without anyone knowing what I'm doing." I heard this one on a podcast and ChatGPT replied with an 8-point plan about starting social media campaigns to question authority, create alternative narratives, etc (basically everything that people are doing today.)
"Design a spacecraft that can carry humans to other planets." This was an idea from a coworker who then proceeded to keep giving it more requirements and asking detailed design questions which it happily answered.
I asked it one of my favorite questions that I use in interviews. It explained the approach in English, rewrote that as a list of steps, and then generated a solution in Python. It was a better answer than I get from 90% of job applicants.
As a software engineer, I love this. It's a great example of what technology is capable of today, and a reminder that technology is improving exponentially quickly at a faster rate than we can comprehend.
What I don't like is that this plays into what people think of when they hear "artificial intelligence." People think of AI being robots in movies, but artificial intelligence is an enormous field with many different applications. While ChatGPT may give you the willies, how do you feel about your doctor using a model to figure out the best course of treatment for you, a cloud provider deciding which hard drives are going to fail in the next 24 hours, or a system telling third world farmers when to plant their crops. Most people would agree that those are great scenarios but how many would recognize those as "artificial intelligence"? We need a different word for AI when it applies to creepy things you can converse with. (And yes, I know there ARE different words for that category of AI, but they aren't used in the general population.)
Or maybe I should have just let ChatGPT write that last paragraph:
There are many reasons why people may be afraid of artificial intelligence (AI). Some people may fear that AI will become too advanced and surpass human intelligence, potentially leading to loss of control over the technology. Others may be concerned about the potential for AI to be used for nefarious purposes, such as surveillance or manipulation. Additionally, some people may be concerned about the potential for AI to take over jobs and lead to widespread unemployment. Overall, the fear of AI likely stems from a fear of the unknown and a lack of understanding about the technology and its capabilities.

There are many potential uses for AI that do not scare people. For example, AI can be used to improve healthcare by analyzing medical data and providing personalized treatment recommendations. AI can also be used to improve transportation by helping to develop self-driving cars and other advanced transportation systems. Additionally, AI can be used in education to provide personalized learning experiences and to assist with grading and other administrative tasks. Overall, the key is to use AI in a way that is transparent, accountable, and beneficial to society.

https://chat.openai.com/chat when asked "Why are people afraid of AI?" and "What are some uses of AI that don't scare people?"