After putting the acrylic cover over Tim's incredible paint job, I decided to give them a few more upgrades. First I drilled two rows of 22 holes (0 – 21) in the back of the board to use as a scoring system. You just move the golf tees along as you score points. It's quick and easy and there's nothing extra to carry along with the boards. I put some black paint in and around the holes, but it doesn't match the rest of what Tim had there already so I might sand it down and redo it the same way he did. The paint makes it look like my holes are way more uneven than they really are. I need to get some white paint and draw a couple numbers or markers on there for easier counting.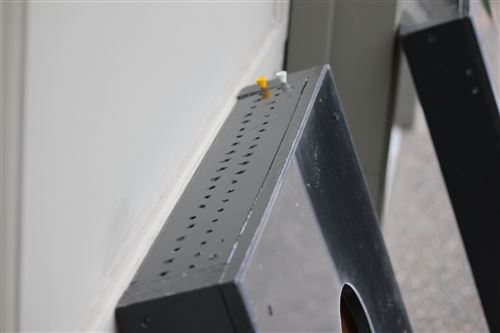 My boards have foldable legs on them so they don't take up as much room in the car. They're a great feature, but they can be a little difficult to slide in and out of the car as the legs are dropping down. Dad suggested some magnets. We picked up some cabinet magnetics latches and those are working quite well.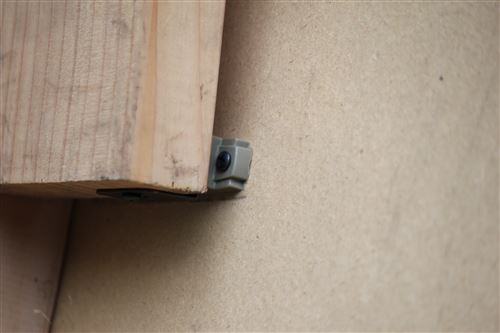 I don't have any more immediate plans for them, but I have lots more ideas of things I could do. I've seen people add lighting around the bottom of the hole for when it gets dark, and I also think I could whip up a nice digital scoreboard that would attach to the back of a board for even easier scorekeeping. That can probably all wait though.