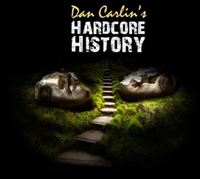 A few weeks back, KenC mentioned Dan Carlin's Hardcore History podcast and I listened to one (three hour) episode. It's incredible! He takes a small slice of history and dives really deeply into it. The story he weaves is deep and really helps you understand all of the complicated forces that combined to shape the event.
He only cranks out a handful of episodes a year and I imagine that's because each one requires so much time and effort. There are 50 total episodes and starting with show 34, they're available for free on his website.
If you enjoy history, I recommend that you give one episode a shot. That's all it took to get me hooked.