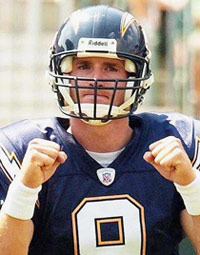 If you're not playing fantasy football, you should be. No excuses. For those people who are in my league, I've set up a nifty little RSS feed that I think you'll enjoy. I wrote a program that logs into Yahoo every once in a while and pulls the latest standings, transactions, and scoreboard for our league and spits it out into an RSS feed. The URL is https://www.studio711.com/fantasy/700level.xml so feel free to add that to your favorite RSS aggregator. And if you're not a fan of RSS, you can go straight to a summary page for the league: https://www.studio711.com/fantasy/read.aspx.
Most likely I'll pay the $10 for the live scoring so that this feed will be updated more often (instead of every night) and you can all mooch off of me.
[UPDATE 9/27] By the way, my team name is Hot Route. You can see I'm having a stellar season.