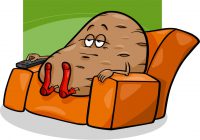 Back in early July I set a goal of running once a week for three weeks. I did that and kept going at a leisurely "once a week" pace for nine weeks. It was fun to see how rapidly my pace increased. My best two miles was 9:08/mile. That distance and pace aren't going to win any races but I was proud of it.
The other goal I've always had was to finally run that 8 minute mile that our freshman baseball coach tried to make us run. I succeeded in that and ran a 7:45 mile.
So I'm stopping for now. I never enjoyed it and I don't want to put money into rain/cold running gear or the time into figuring out how to work around the lack of sunshine. I could see starting it up again next summer and maybe even training for a 5k but for now I'm done. I realize this isn't a dud of a post but I felt guilty quitting without announcing it since I wrote a post before saying that I was starting.
Kudos to all you runners out there. I now have a better understanding of what you do!