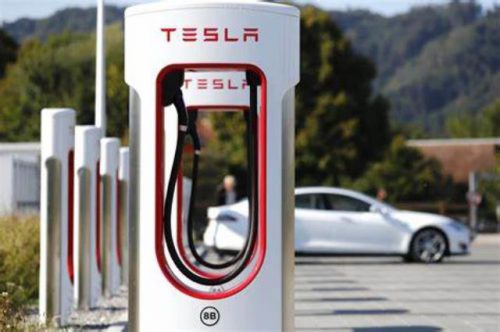 Welcome to Tesla Tuesday!
Tesla stock is a wild ride. My second post in this series was about buying one share of Tesla stock right before the biggest market cap growth in the history of capitalism. It was fun to watch my little share bounce around on the wild seas of Wall Street, but I set a sell order for $0.25 more than my purchase price. My little experiment was just for fun and I didn't actually want to lose any money. I guess I should have sold when it was up $300-400 because my sell order triggered last week. In fairness, the total market index fund that I prefer was also back down to around the same point as when I bought the Tesla share, but I'd rather have my money there long term anyway. So with that, I'm out of the Tesla stock game. That means no more disclaimer on my posts going forward.
In other news, it has been interesting to watch other car makers wake up to the EV market since we ordered our Tesla last fall. Ford appears to be leading the domestic pack and VW has been doing well in Europe for a couple years. Tesla has a big head start though and one of their key advantages is their charging network. Most of the time we'll be charging at home, but if we go on a road trip, I don't want to be nervous about charging. A global engineering accounting firm did a test of EV charging networks and basically concluded that if you have a Tesla, they are hands down the winners, but since they aren't open to all cars from all manufacturers, they lost out in total score to the Electrify America network. (source data) The compatibility part is interesting from a business perspective, but from an ownership perspective, this report makes me feel good about our decision. There are plenty of other comparisons showing the impressive reliability of the Tesla network and I mentioned this in my original post about why we chose Tesla. The market is going to look very different by the time we're ready to by another vehicle so who knows what we will choose at that point.