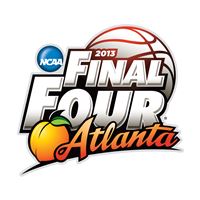 The NCAA tournament starts this week! The teams have been picked and it's time to pick your brackets. This is an annual tradition on Studio711 and if you've never participated, consider giving it a shot this year. Everyone should play even if you've never watched a basketball game in your life.
Go to http://y.ahoo.it/bFwqMbhJ and join the group. The password is my first name in all lower-case. There's no cost. (I recommend that you pick a team name that somehow uses your name so we know who you are. For example, mine is "Ben's Busted Bracket." But of course, you don't have to use your name in the team name. Pick whatever you want!)
Fill out your bracket by guessing which team will win each game. The little numbers beside the school's name is the ranking in the tournament. So if a #1 team is playing a #16 team, the #1 team will almost always win. Who will win in a game between #8 and #9? Nobody knows! That's what makes it fun.
Make sure you save your bracket and then you're done! Come back to this site throughout the next few weeks until the tournament is done and I'll have a few posts along the way talking about our brackets and who is doing well.
And remember that in addition to TV coverage, you can watch every game live and recorded at http://www.ncaa.com/march-madness.
Good luck! Let's see if Logan can defend his title this year.