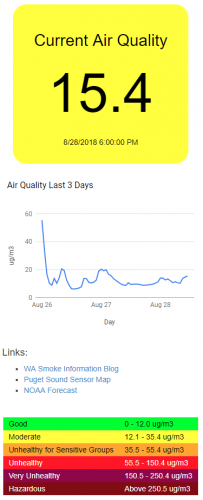 A few years ago, I wrote a quick website that shows the air quality around the northern end of Lake Washington here in the Seattle area. There's not a lot to it, but it's a very quick way to check the air quality and get some quick links to more info.
That site died when I had to move my hosting, but I've brought it back to life at https://studio711.com/air. If you were using the old site, please update your bookmarks.
Hopefully the wildfires this year won't be as we've had in the past!