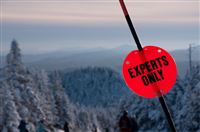 MattB posted an article on Facebook that I felt deserved it's own post here. It's from thefederalist.com and is called "The Death Of Expertise". The article discusses how our society is full of people who search the internet for 5 minutes and then denounce legitimate experts as idiots. Here are a couple quotes from the article but I encourage you to read the whole thing:
Yes, it's true that experts can make mistakes, as disasters from thalidomide to the Challenger explosion tragically remind us. But mostly, experts have a pretty good batting average compared to laymen: doctors, whatever their errors, seem to do better with most illnesses than faith healers or your Aunt Ginny and her special chicken gut poultice. To reject the notion of expertise, and to replace it with a sanctimonious insistence that every person has a right to his or her own opinion, is silly…

People in political debates no longer distinguish the phrase "you're wrong" from the phrase "you're stupid." To disagree is to insult. To correct another is to be a hater. And to refuse to acknowledge alternative views, no matter how fantastic or inane, is to be closed-minded…

Thus, at least some of the people who reject expertise are not really, as they often claim, showing their independence of thought. They are instead rejecting anything that might stir a gnawing insecurity that their own opinion might not be worth all that much.