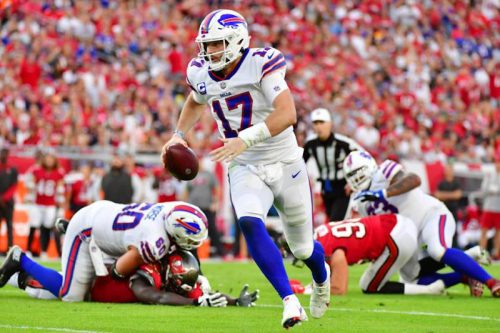 We still have one more week in the regular season to play but our first week of the playoffs is already locked. Here's what we'll see in week 16:
Logan vs Andy (1 vs 4)
Tyler vs Ben (2 vs 3, seeds may swap)
Nick vs Chelsea (5 vs 8)
Tim vs Luke (6 vs 7, seeds may swap)
Logan and Tyler looked dominant this week. They both toppled the season high school record with Tyler putting up 176.03. Tyler has been up and down like the rest of us, but Logan's total season score is 11% higher than the next highest total (me.)
Chelsea almost came away with her third win of the year but one of her players tested positive for COVID early Monday afternoon and there's not much you can do to recover from that as a fantasy manager. Good news for Nick. Bad news for Chelsea.
The other news from this week is that Logan has tied the all time record for winning streaks. In week 15 he'll face off against Nick to see if the can keep the streak alive.
There are some changes in the power rankings but Logan has been on top since week 7 and he stays there again this week.
Logan
Tyler ▲2
Luke ▲3
Nick ▼2
On to the weekly awards…
| | | | |
| --- | --- | --- | --- |
| | This Week | This Season | All Time |
| Highest Team Score | Tyler had 176.03 | Was: Andy had 167.86 (Week 6) | Luke had 202.63 (2019) |
| Lowest Team Score | Andy had 81.24 | Andy had 60.86 (Week 9) | Andy had 41.29 (2015) |
| Biggest Blowout | Tyler beat Tim by 56.36 | Chelsea beat Andy by 77.04 (Week 3) | Luke beat Andy by 113.02 (2010) |
| Closest Win | Nick beat Chelsea by 2.62 | Logan beat Ben by 0.92 (Week 10) | Tyler beat Nick by 0.01 (2018) |
| Longest Active Winning Streak | Logan has an 8 game winning streak | Was: Logan has a 7 game winning streak (Week 13) | Micah (2011) and Ben (2015) had 8 game winning streaks |
| Longest Active Losing Streak | Chelsea has a 4 game losing streak | Chelsea had a 5 game losing streak (Week 9) and Nick had a 5 game losing streak. (Week 12) | Kyle had a 14 game losing streak (2011) |
| Highest Scoring Player | Josh Allen had 39.22 for Chelsea | Jonathan Taylor had 51.90 for Nick (Week 11) | Drew Brees had 60.54 on Tim's bench (2015) |
| Lowest winning score | Nick won with 110.24 | Andy won with 89.80 (Week 8) | Tim beat Jim with 79.34 (2015) |
| Highest losing score | Luke lost with 121.42 | Logan lost with 143.14 (Week 6) | Tim lost to Luke with 169.11 (2019) |