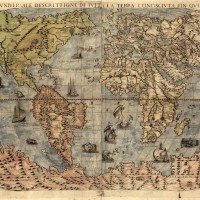 This new website is hopefully pretty easy to get around, but there are a few things that I'd like to point out:
Reading on a mobile device? The website is now much more mobile friendly! Just go to studio711.com and you should be able to read everything.
If you're already subscribed via RSS, it SHOULD still work.
For the handful of people using the Pocket Ben app on Windows Phone, that may or may not continue to work. I'm not supporting it anymore.
You can find my various social media accounts by clicking the little icons in the very top right.
Search now works fantastically well! Check it out in the sidebar on the right.
Comments will get posted much quicker. Once I approve a comment from you once, future comments should be automatically approved.
For some of the photos in the posts, specifically the bigger ones that span the whole width of the post, you'll be able to click on them and get a bigger view.
Any other questions? Let me know!