The 2016 NFL draft is over and the Seahawks have made their picks. Which of these names will hit it big?
I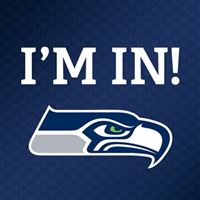 don't know much about any of these players, but the Seahawks have a history of some pretty excellent performances in the draft. Here are some examples:
2015 Round 3: Tyler Lockett
2014 Round 2: Justin Britt
2014 Round 4: Kevin Norwood
2014 Round 4: Kevin Pierre-Louis
2013 Round 5: Luke Wilson
2012 Round 1: Bruce Irvin
2012 Round 2: Bobby Wagner
2012 Round 3: Russell Wilson
2012 Round 6: Jeremy Lane
2012 Round 7: J.R. Sweezy
2011 Round 5: Richard Sherman
2010 Round 1: Russell Okung
2010 Round 1: Earl Thomas
2010 Round 2: Golden Tate
2010 Round 5: Kam Chancellor
2010 and 2012 were pretty incredible draft years. The Seahawks generally seem to play it smart by avoiding the early first round picks. They regularly trade away their first round picks for multiple later picks. If you've read Scorecasting, you know that not only is it not as great as it seems to get one of the first half dozen picks of the draft, you should AVOID having one of those picks. You are forced to pay this random person a ton of money and more often than not, they don't live up to the hype.
It sounds like the Seahawks are focusing a lot on their offensive line which is a no-brainer. We'll see what next season brings!