In the summer of 2020, we had planned to camp with Tyla's family at Seaquest State Park. Don had gotten stuck out of state during COVID and was still quarantining, but we did make the trip with Logan and Megan. This year we decided to try again and thankfully we were all able to make it.
We could not have asked for better weather! It was in the mid 70s during the day and mid 50s at night. There were scattered clouds both days, and on the first day, there were just enough clouds obscuring the mountain that we didn't make the drive up to the visitor center. (We were watching the webcam.) Instead, we went to Harry Gardner Park and sat along the river for a while. I took my drone and managed to photo some kind of big hawk in flight! (It's on the left side if the river in the center of the photo.) At the time I thought it was a bald eagle but the tail isn't white so I guess it was something else.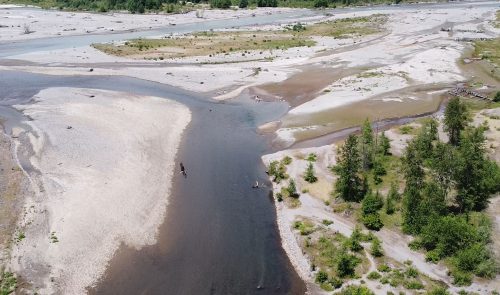 On Saturday, the web cam looked great when we woke up so we ate breakfast and made the 1 hour drive up to the observatory. Getting there early was really nice as we didn't follow a line of campers up the mountain. There were more clouds by then but we still had a great view. I've been there twice in 2007 and once each in 2011, 2012 (when we climbed it!), and 2020. It's fun to see how much it has changed over the years. The dome was rebuilding for a while and the area around the mountain is slowly coming back to life. Check out these pictures comparing my view from 2007 with the view from 2022. There's a lot more green and the dome inside the crater has grown.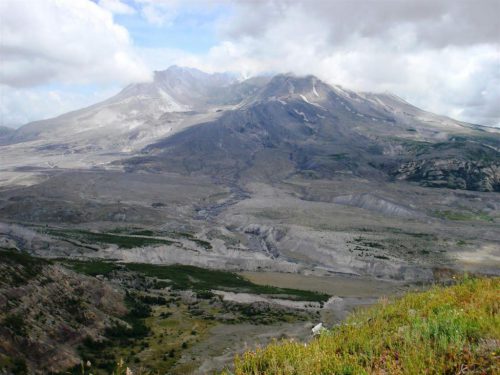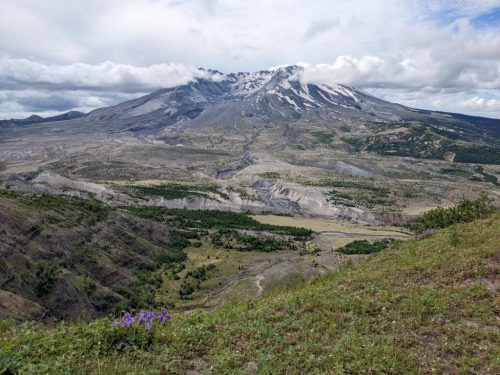 All in all, it was a fun trip. I pitched in a couple meals but thanks to Don for taking the bulk of the work! It also makes tent camping a lot easier when your camping buddies have a camper!