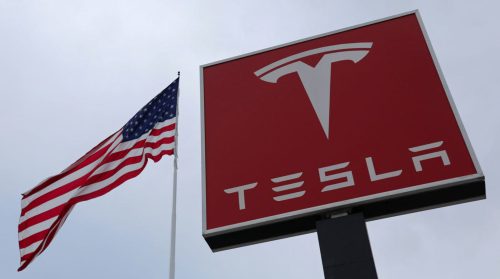 Welcome to another Tesla Tuesday!
In the last three months, one in every 26 cars sold in the United States was a Tesla.
Staggering! In the third quarter of 2022, 6.1% of all US auto sales were full electric vehicles with about two thirds of those being Teslas and most of the Teslas are either the Model Y or the Model 3. With the way things are going now, it is looking like the fourth quarter will end with Tesla will be one of the top 10 auto brands by quarterly sales in the United States. They're growing very rapidly while traditional auto maker sales are still roughly flat.
Electric vehicles are very common in my area. I pulled up to a stoplight the other day driving our Model Y and of the six cars waiting at the light with me (all going the same way, not spread around the intersection), FIVE of them were Teslas. Ford is coming on strong too and looks to be in solid possession of second place. I know that I'm living in a bubble of EVs so while the percentage of EVs being sold is huge out here, I didn't expect it to average out to 6.1% for the whole country.
There's a long way to go as the country shifts to EVs, but it's awesome seeing so many people choosing this on their own and not being forced into it by legislation. EVs might not be for everyone yet, but they've certainly earned serious consideration in every car purchasing decision.