One of the main goals of this blog is to document my life. When I wrote the National Parks post a couple of weeks ago, it got me thinking that I should make a similar post about all the states that I've been to. LONG time readers might remember that I did this back in 2003, but I've added a few more since then.
The states are a little trickier because doesn't it count a little different if I live in a state for 10 years versus stopping in a state for a 2 hour layover? I decided to break it down into four categories:
I lived there. (Green)
I visited there. In most cases this means I spent at least one night there, but in a couple days it just means I spent a full doing tourist activities and then slept across the border. (Purple)
I drove through the state (Yellow)
I stopped for a layover (Blue)
I was debating whether to include the "layover" category at all because it hardly seems like it should count, but it turns out that there aren't many states in that category anyway.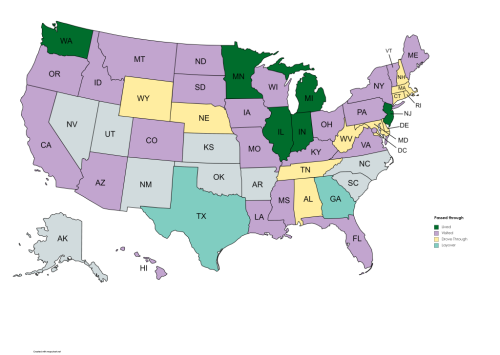 By my count, I've been to 39 states + Washington DC if we ignore the layover states. Holler if you know of anything I'm missing on here!
If you want to make your own map like this, check out mapchart.net.