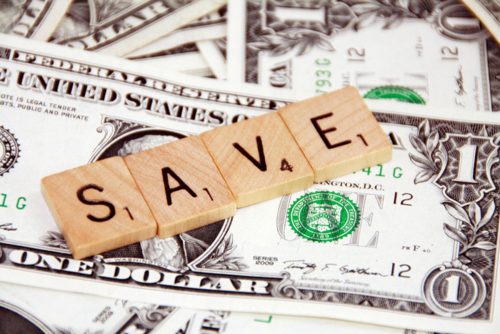 Time flies when you're… saving money? It's been 16 months since we ditched Verizon and went to Xfinity Mobile. As a quick recap, Xfinity Mobile uses the same cell network as Verizon but it's cheaper and lets you easily switch your plan from month to month with no contract. Because it's Xfinity and because the deal is so good, it feels like there should be a catch… but there's not.
For the last 16 months, we've averaged $25.78/month total for our two lines. Not per line. Total. Granted we use a small bandwidth plan of 1GB shared between the two lines per month, but for our usage, that's fine. In those months when we just use the 1GB, our bill is just under $20. We had one month where we bumped up to 3GB and another where we bumped up to both lines with unlimited data. If we had stayed with Verizon, and if Verizon hadn't increased prices over that time (HAHAHA), we would have spent $78.50/month including my 20% employer discount. So we've saved $843.52 or over $50/month and our service has been the same.
To make it even better, the cost for the Xfinity Mobile plans has gone DOWN over time. It used to be $40/line/month for unlimited data but now it's only $30/line/month. So if/when we change up to that again in the future, it will be an even easier decision and that's getting cheap enough where I wonder if we should just use that all the time.
If you have Xfinity internet, give Xfinity Mobile a hard look. Unless they don't support the phone you like, I can't think of many reasons to not use them.