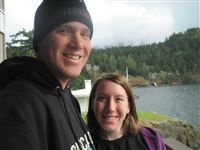 Tyla and I decided to take one last vacation before our son arrives in June. After going through a lot of options, we settled on Rosario Resort and Spa on Orcas Island. Orcas Island is part of the San Juan Islands and it's about 100 miles away including a 17 mile, one hour ferry ride.
The resort was beautiful. The main building is the former home of Robert Moran. He moved to Seattle from New York in 1875 at the age of 18 with a dime in his pocket. From that point, he built up a fortune as a shipbuilder and also became the mayor of Seattle. The great fire of Seattle happened while he was mayor, but he still got reelected. His company then got a bunch of the contracts for rebuilding Seattle which helped increase his fortune. (How convenient…) He owned a big portion of the most scenic parts of the island and donated about 5000 acres of land to the state for Moran State Park where we camped back in 2009. The mansion now houses a museum, restaurant and spa (complete with original indoor pool.)
The resort and the entire island were pretty empty since it wasn't peak season, but that also meant that the prices were low and we didn't have to fight for parking or dinner reservations. We used our time to explore the island, examine tide pools, swim, and do lots of reading. Our room had a balcony that hung out over the water. It was so nice to hear the waves lapping on the shore!
We ate a simple breakfast in our room each morning and then headed out each day for lunch and dinner. Here's a summary of the places we ate along with our reviews:
Madrona Bar and Grill
This restaurant/bar sits in a beautiful location right on the waterfront. We got a seat right by the window and had some delicious food. Tyla had the salmon fettucine and loved that it wasn't just the standard dish but instead had a nice mustard sauce. I had the fish and chips and enjoyed a big mug of Mac & Jacks. We'd love to go back!
Rose's Bakery & Café
This café was full of great employees. It seemed like the type of place that Lauren and Andy might start some day. My sandwich and Tyla's soup were delicious but a little pricey. We finished it off with some warmed up cobbler and incredible buttermilk ice cream.
Lower Tavern
This bar walks the line between local dive bar and family restaurant. I think it could go either way depending on the crowd. On our night it was full of locals enjoying themselves but not being very rowdy. They say they have the best burgers on the island. Ours were good, not the best we've ever had but they probably are the best on the island. The meat was average but the toppings were great.
Enzo's Italian Café
This café is quite a bit smaller than Rose's but it includes crepe, espresso and gelato stands in addition to the sandwiches and desserts. Tyla loved her ham and cheese Panini and I had one of the best slices of chicken pizza that I've ever had! After walking around town for a bit, we came back and got a slice of cherry pound cake.
Agave Restaurant and Tequila Bar
Our final stop was the Agave restaurant. Being the off season, we were the only people in the entire restaurant for most of our meal! That's ok though because Tyla got to sit right next to the fire. The food was ok but not spectacular. There are a few other Mexican restaurants on the island so I'd probably try one of those next time.
My favorite stop on the food tour was Madrona and I think Tyla's was Enzo's. Those would be two great stops for lunch and dinner on your day trip to Orcas Island.
Photos from our trip can be found in the photo gallery but I've also included a few of my favorites below.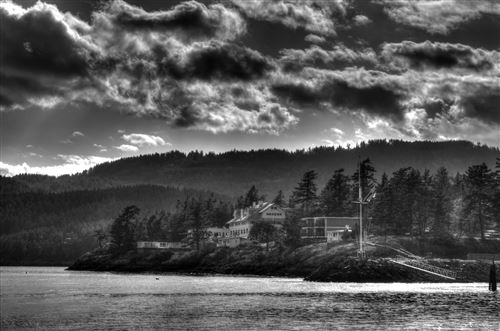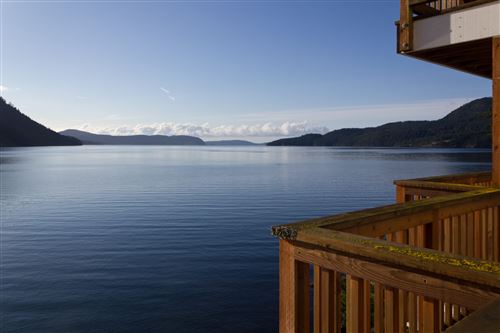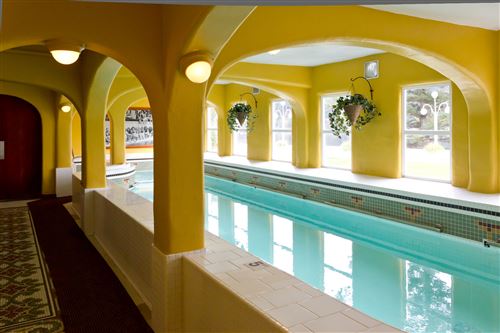 Using the GoPro, I also made a timelapse from our balcony. It's not terribly exciting but you can watch the clouds move and see the tide go in and out.