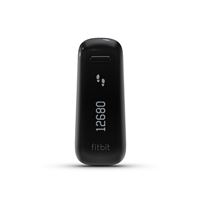 Last year I picked up new skis with the money from our health plan. This year I don't have a big purchase like that in mind, but there are a couple smaller things that I'd like to buy. I made the first purchase the day after New Years: a Fitbit One.
Fitbits have been around for a few years and they come in a variety of form factors, but basically they are fancy pedometers. The Fitbit One tracks steps, stairs, and your restlessness while sleeping. It syncs wireless whenever I'm near my computer and uploads all the data to a website. There is also an app for the phone that I use to access the data and enter my weight. (Some day I might pick up the scale that works with Fitbit and automatically records my weight.)
The device is great. It runs for over a week on a single charge. The software is well done too. You can add friends and see how many steps they've taken. It builds up a sense of competition and encourages you to get out and walk some more.
The downside is that I feel like I'm going to lose it before too long because it's super tiny. You know that tiny little pocket inside the right pocket of your jeans? I don't know what it's for, but now it's a Fitbit holder. That seems to work fairly well.
I like the idea of logging data about myself in a variety of ways and this adds to the mix. For now it's a novelty, but the OCD streak in me will probably want to carry this every day for a long time. It would be kind of interesting to know how many steps I take in a year.