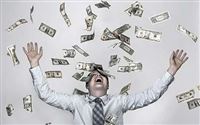 Around this time of year, it literally pays to watch the gift card section of Safeway. They regularly have deals for 2-3x gas reward points when you buy gift cards. That's a reasonably good deal, but until 12/9 they have an even better one: $10 off your next visit when you buy $100 in gift cards.
Amazon is included in the list and since we normally spend a lot of money there anyway, I threw a $100 Amazon gift card into my cart. Including the extra gas rewards, that means I just got ~$12 in free money. Sure it's not a lot, but for almost zero effort, it's worth it. All I had to do was come home and type the code into my Amazon account. Easy!
I didn't see any limit to the number of times you can do this.