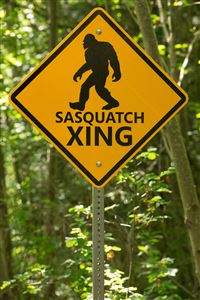 We're starting to get some beautiful summer weekends so I thought I would like out a few of my favorite day or weekend trips.
Artists Point on Mt. Baker – Check WSDOT to see when it opens. It will probably be a few more weeks yet, but the road is fun to drive and it's awesome to see how much snow is still up there in the middle of the summer. Do this on a sunny day though so you get a good view.
Dry Falls – We did this as a day ride, but you could combine it with something else (like #3). The stretch along Highway 2 going east from 97 away from Wenatchee is AWESOME as you wind through a canyon on very curvy roads.
Grand Coulee Dam – This is a long drive so maybe you want to spend a night, but you could do it in a day I guess too. Just make sure you give yourself some time to take the tour. It's worth it and shows you stuff you'd never get to see on your own. They have a laser light show on the dam at night which is interesting for the first few minutes but didn't hold my attention. If you're staying overnight then it's worth seeing.
Hwy 20 is the northernmost pass through the Cascades and it's my favorite. You'll go through Winthrop on the way back which has a fun old west look to it. I did this as a long day ride on my bike. You'll go past Lake Chelan which is huge and beautiful but also very packed.
Canyon Road between Ellensburg and Yakima is another great curvy road with fun scenery. You can combine this with a drive across US 12 and a stop at Rimrock Lake.
Mt Rainier – Duh. Sunrise on the east and Paradise on the south are the main stopping points, but if you're up for some off-roading, you can also check out Mowich Lake.
Crystal Mountain – It's my favorite winter spot but it's also great in the summer. They offer horseback rides or you can take the gondola up to the top and hike down.
This is by no means a complete list, but maybe there are a few on here that you haven't tried yet. Whatever you decide, get outside and enjoy the incredible Pacific Northwest!