There won't be a lot of hikes available for the next couple months as the snow melts so we're stuck in the lowlands trying to avoid the crowds. A couple weeks ago, Tyla, Micah and I headed out to Squak Mountain. For those of you following along in your textbooks, this is hike #5. The hike winds around the least crowded of the Issaquah Alps and covers a lot of the estate of the founder of the KING broadcasting company. In fact, part of the hike goes right past the foundation of the old house and the large fireplace is still standing. The hike wasn't that memorable, but it was nice to get out on a beautiful day and stretch the legs a little bit.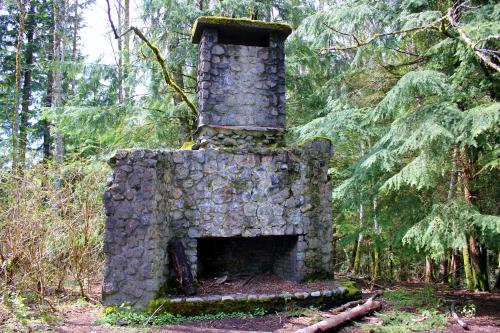 This past weekend, the three of us headed out again to hike along the De Leo Wall on Cougar Mountain. This one is hike #2 in the book and it was a bit more interesting than the previous hike. The trailhead was swamped with people but we left them all behind pretty quickly and found a bit of solitude. We never made it to the viewpoint because of some confusing signage and text in the book, but we did find the waterfall.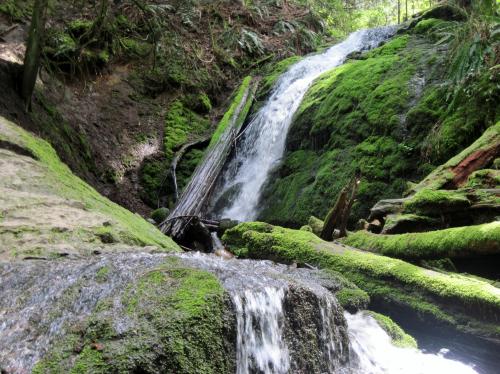 All in all these were decent hikes for early in the season but I won't be itching to do either one again. The Squak Mountain hike was notable for some very bad guidance from the book. It usually does a good job of leading you along the trail, but Squak and Cougar are so riddled with a maze of trails that it can get pretty tricky.
Hopefully we'll get some warmer weather soon to get that snow melting up in the mountains! There is still 10-20 feet of snow in most places up there.